VIGOROUS CONTROL OF THE ENTIRE MANUFACTURING PROCESS IS ESSENTIAL TO MAINTAIN MG-VALDUNES HIGH STANDARDS OF QUALITY AND PERFORMANCE IN FORGING, HEAT-TREATMENT AND PROTECTION AGAINST CORROSION AND IMPACTS.
STEEL
The steel used by MG-VALDUNES is sourced from carefully selected and approved suppliers and is manufactured to MG-VALDUNES specifications written and controlled by MG-VALDUNES expert metallurgists to ensure that the end products give the required performance. In using a panel of different sources we are able to ensure the security of supply of steel, to use the most appropriate source to give us the exact steel that we require. MG-VALDUNES benefits from the economies of scale in manufacture, ongoing investment in state of the art steel making that our suppliers are able to generate.
FORGE
MG-VALDUNES fully automated wheel forging line at Dunkirk has long been the bench mark for wheel forging technology and produces forged blanks with first rate dimensional accuracy with minimal material usage. The facility comprises a 6000T press for upsetting and forming the shape of the wheel, a fully automated, computer controlled rolling mill, a 5000T dishing press and a controlled cooling line. The agreed investment in the plant will improve productivity and ensure continued excellence in accuracy and steel consumption. The forge is capable of producing pieces from 140 kg up to 3 tonnes, and from 600mm diameter up to 1360 mm diameter.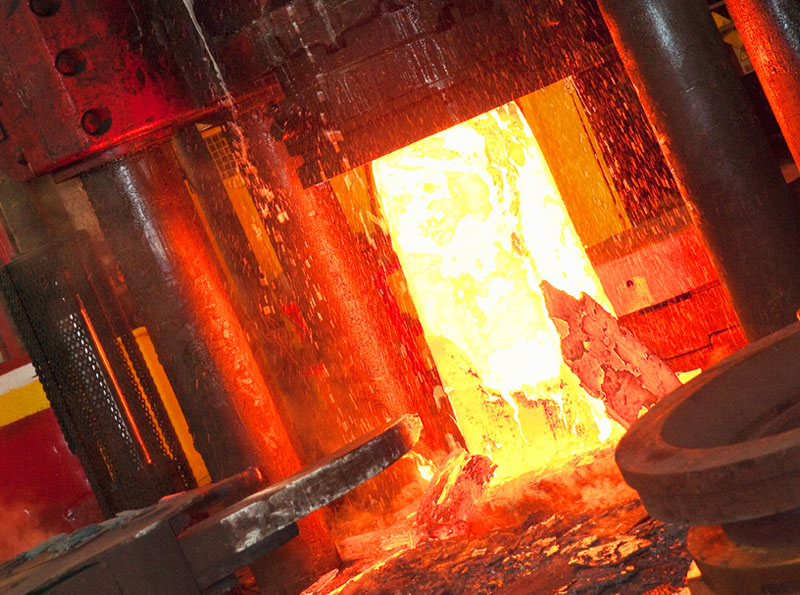 HEAT TREATMENT
The Heat Treatment line at Valenciennes is also fully automated, with computer controls to manage furnace temperatures, quenching duration, water temperature and pressure. The facility uses work instructions written by MG-VALDUNES expert metallurgists to ensure that MG-VALDUNES wheels have consistently excellent mechanical characteristics deep into the wheel rim. After heat treatment all wheels undergo an automatic rim hardness test.
METALLURGICAL TEST CENTRE
MG-VALDUNES' Metallurgical Test Centre (MTC), opened in 2012 after an investment of over 1 m EUR, performs the required routine metallurgical and mechanical testing on wheels as well as expert technical services and tests for R&D purposes. The work of the MTC enables MG-VALDUNES to ensure the consistently outstanding quality of its products, to continuously improve and refine steel grade specifications and heat treatment parameters and to support the R&D team in producing innovative solutions for the operational performance issues of our customers.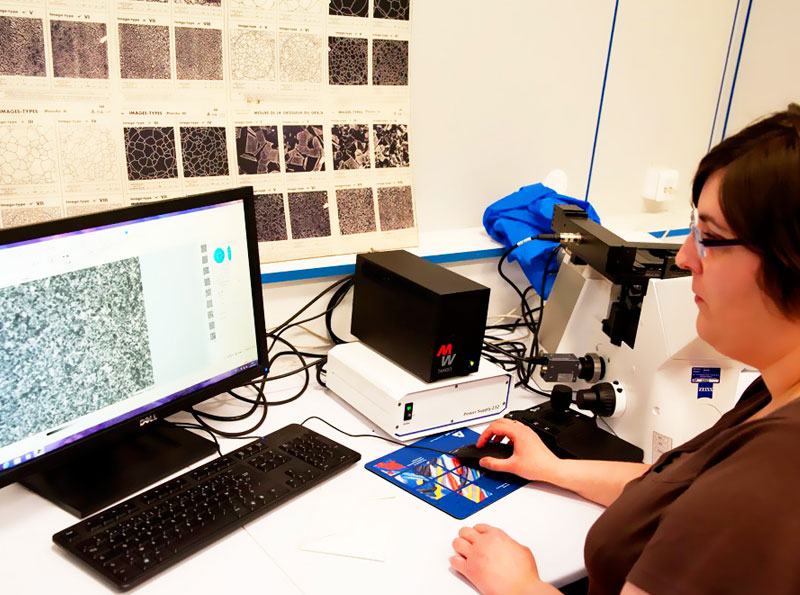 MACHINING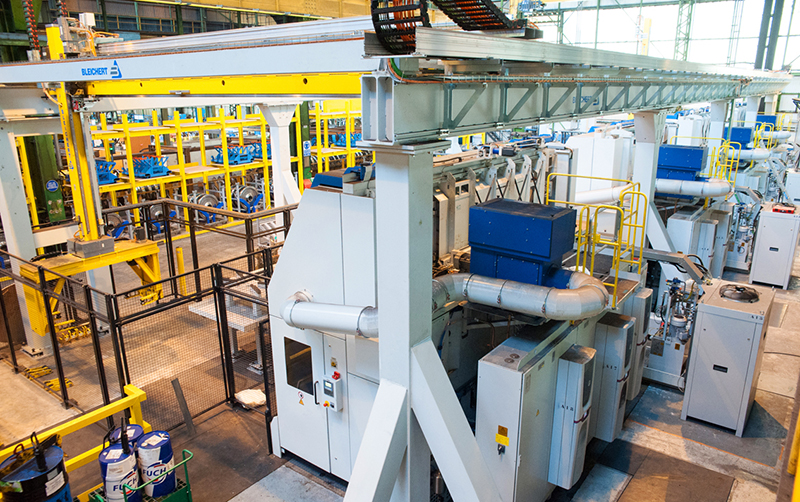 MG-VALDUNES wheels and axles are precision finished using CNC machines, giving an excellent surface finish and dimensional accuracy. Significant investment will ensure that the machining capacity is much increased. The new, fully automated, machining lines will be organised according to the Lean Manufacturing concept, and will improve productivity, reduce throughput time and delivery lead times.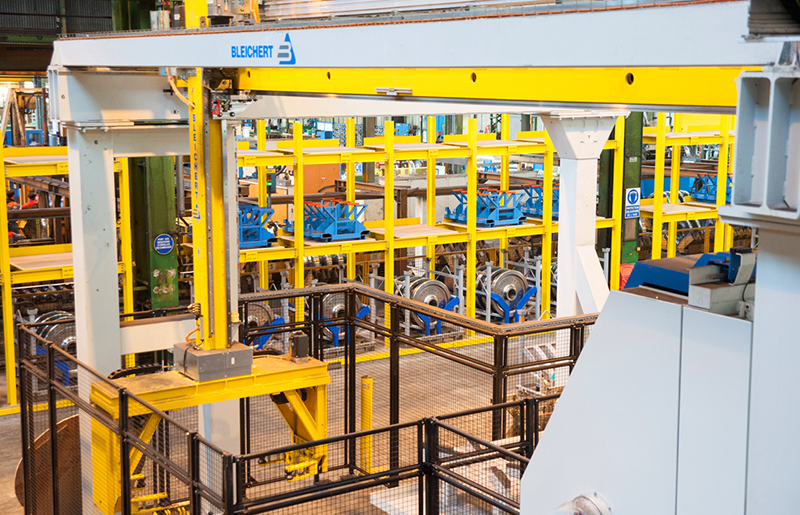 INSPECTION, QUALITY CONTROL
After machining wheels and axles are thoroughly inspected. Automated ultra-sonic and magnetic particle NDT lines control for internal and external defects, dimensions are validated using precision instruments and the external aspects of the products are scrutinized.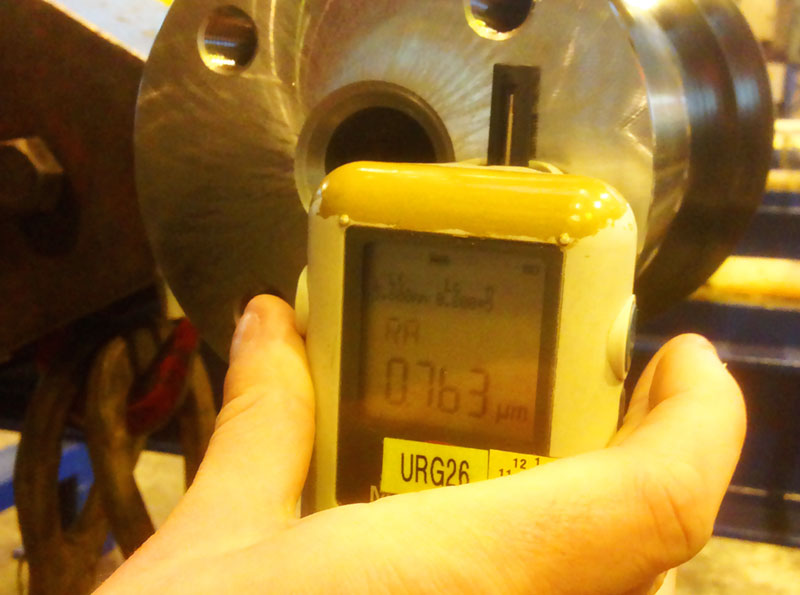 WHEELSET ASSEMBLY
We have two press fitting lines to assemble wheelsets, including the mounting of brake discs, bearings, axleboxes, gears, gearboxes and reduction units according to our customers' wishes. Wheelsets are fully inspected after assembly including dynamic balancing. The components mounted can be supplied as part of MG-VALDUNES scope or free-issued by our customers for mounting.
PROTECTION & PACKAGING
All of MG-VALDUNES wheels, axles and wheelsets are appropriately painted or protected against corrosion according to our customers' wishes before being packed and shipped. MG-VALDUNES is using the experience of main railways and academic experts for the improvement of coating conditions. MG-VALDUNES was a member of the Euraxles (European funded research programme) working group for the improvement of axle protection against corrosion. Shipments can be arranged by our dedicated logistics team to any location around the world according to the agreed Incoterms (FOB, DAP, CPT, CIF, DDP etc.).