A MANUFACTURING PROCESS THAT MAKES IT POSSIBLE TO GUARANTIE THE DESIRED MECHANICAL CHARACTERISTICS IN ORDER TO BEAR MEDIUM TO HEAVY LOADS.
METAL PROCUREMENT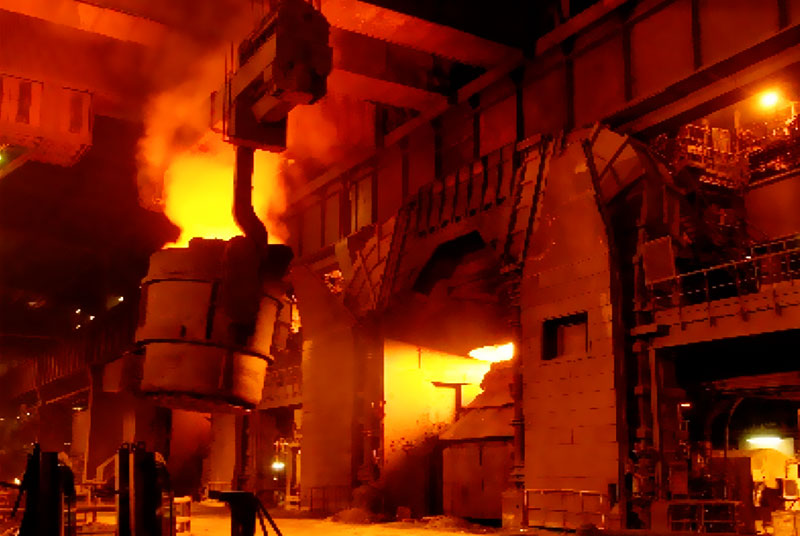 High-quality vacuum-degassed steels, supplied from the ASCO Industries plant in Dunkirk.
CUTTING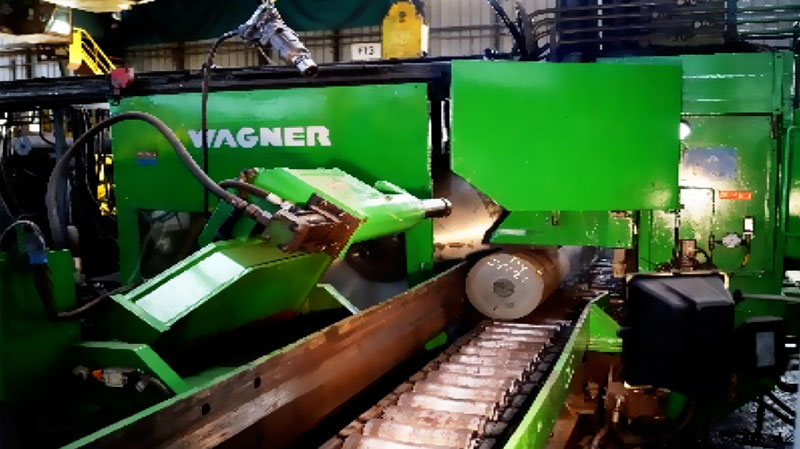 High-precision cutting.
FURNACES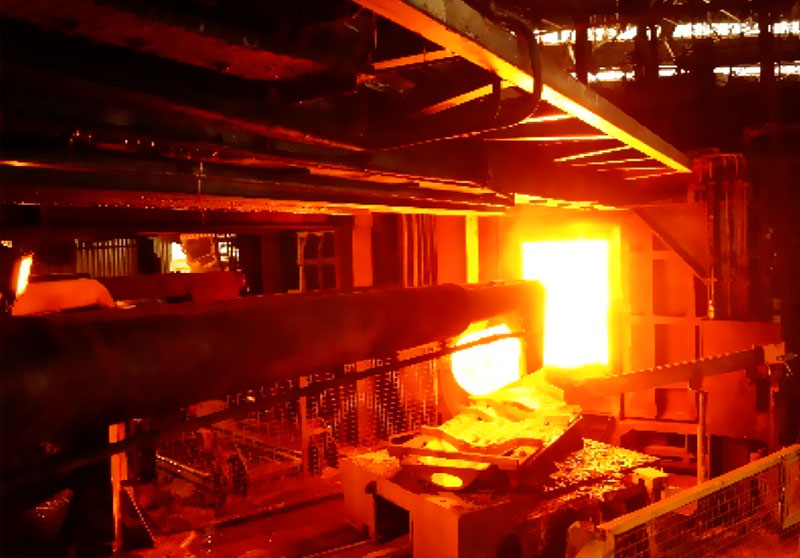 Fully automated (gas-fired) furnaces, with heating parameter optimisation to limit fire-induced losses.
FORGING & BORING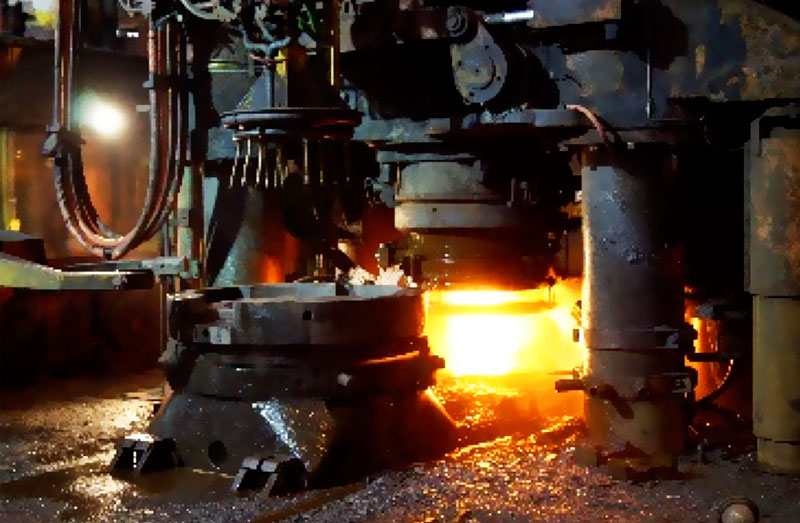 Die-forging on a 6000 T press with tools designed to achieve a size as close as possible to the finished dimensions.
NORMALIZING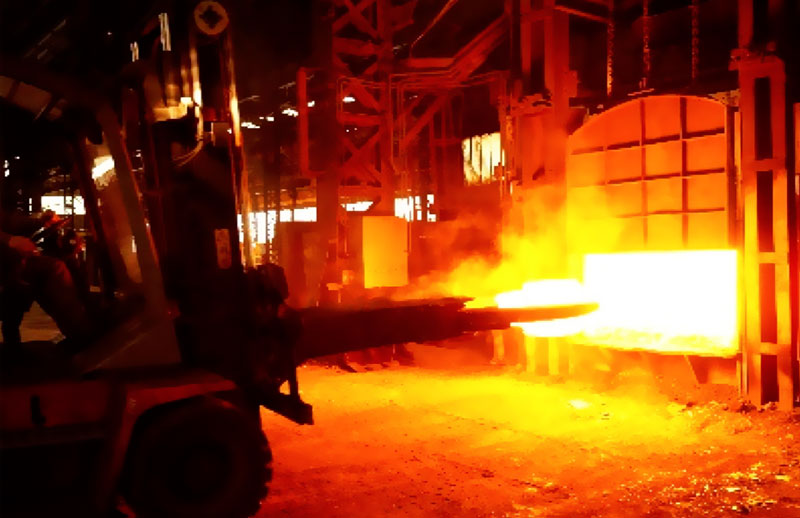 Heating the part in order to stress-relieve it and achieve an initial hardness level.
ROUGH MACHINING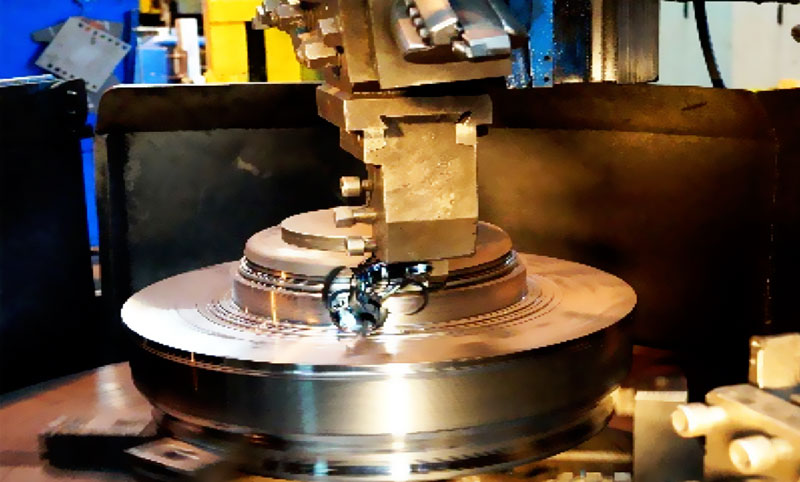 Roughing the relieved part up to 5 to 6 mm from the finished sides.
SURFACE TREATMENT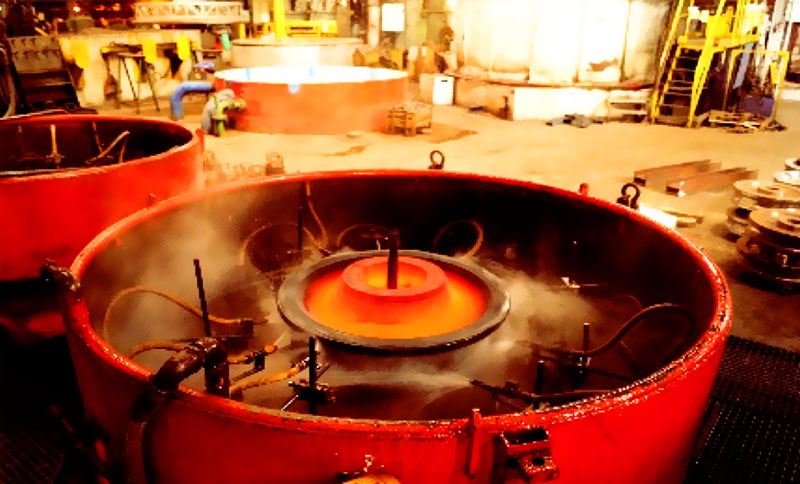 Treating the surface by spraying pressurised water in order to achieved hardness levels up to 550 HB.
FINAL MACHINING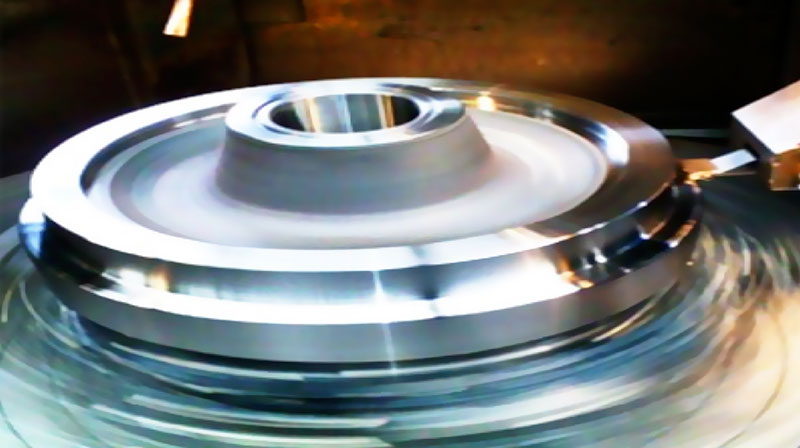 Final machining with computer-controlled tools for high precision.
ASSEMBLY
Purchasing and assembling the accessories (ring gear, roller bearings and housing, etc.).
TESTING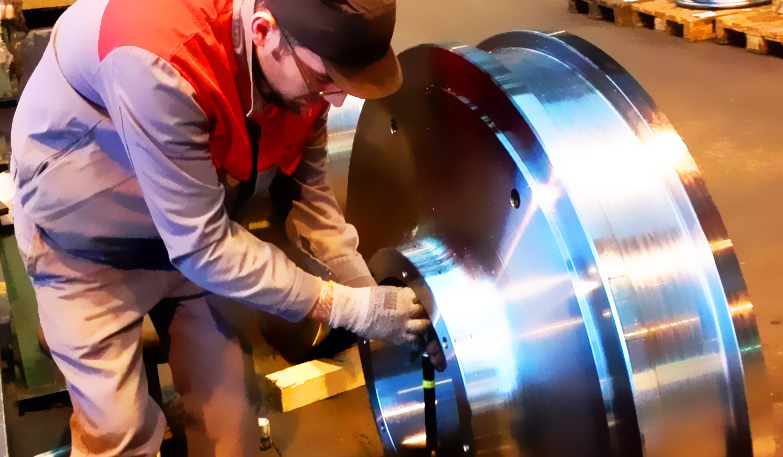 Checking the parts' dimensions, dye penetrant test, ultrasonic testing, non-destructive testing, etc.
PACKAGING & SHIPMENT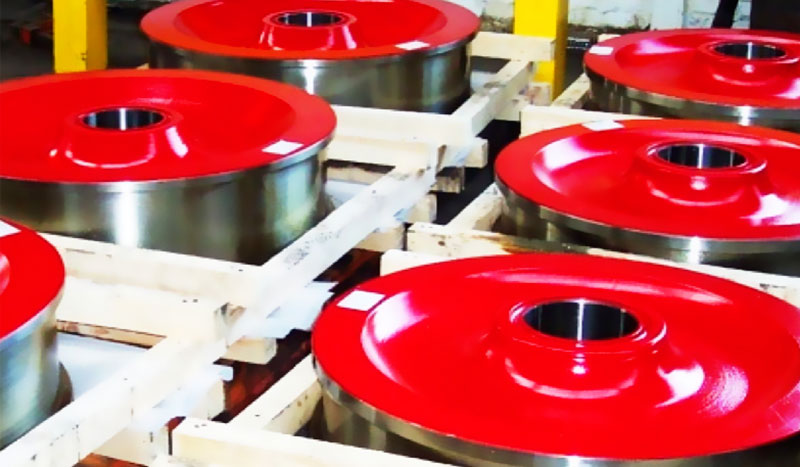 Individual marking of each part to ensure traceability, painting, packaging, documentation and freight management.
WHAT ARE THE DIFFERENCES BETWEEN FORGED AND CAST COMPONENTS?
Unlike casting, the process of which involves pouring liquid metal into a mould to give it the desired geometry, forging relies on displacing solid material. A specific temperature and a forging force are needed in order for the metal to form into the desired shape.
The main advantage of forging over cast products is that it improves the mechanical properties of the metal being forged. In casting, the material adopts a granular structure, which can cause unwanted defects (like intergranular corrosion) to spread. In forged products, the pressure causes the metal's structure to deform in a "fibrous" pattern. As a result, fibres appear in the forged part, oriented towards the wheel's hub, which limit the material's shear stress and therefore improve its fatigue strength.