THE BEDROCK OF MG-VALDUNES ONGOING SUCCES IS QUALITY.
At MG-VALDUNES, we are dedicated to ensuring the continued excellence of our products, our processes and our services.
MG-VALDUNES products are used in extreme operations: at over 300 km/h, with axle loads of over 40 tonnes, with intense braking conditions, in arctic or desert conditions.
In all cases the products that MG-VALDUNES supplies are critical to the safe running of the rolling stock to carry its load or its passengers to their destination.
Our ongoing commitment to the highest quality standards permits our customers, the users of our products, and their customers and passengers complete peace of mind, and our dedicated workforce would have it any other way.
MG-VALDUNES Quality Management System is certified according to the usual international quality standards: ISO9001, IRIS, RISAS…
In addition MG-VALDUNES has approval from major customers, rail operators and car builders around the world, including : SNCF, DB Q1, AAR, RATP, OBB, SBB, SNCB, IRB, Alstom, BT, Hyundai Rotem…
To download our quality policy, click here.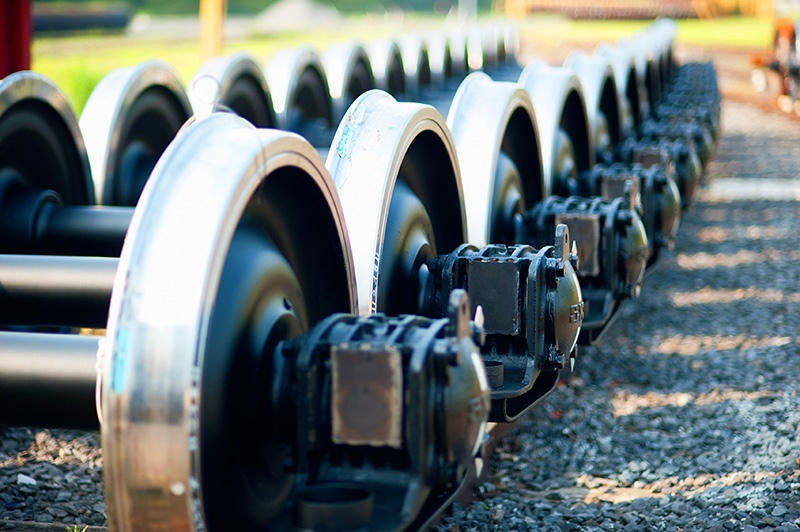 Qualifications
DB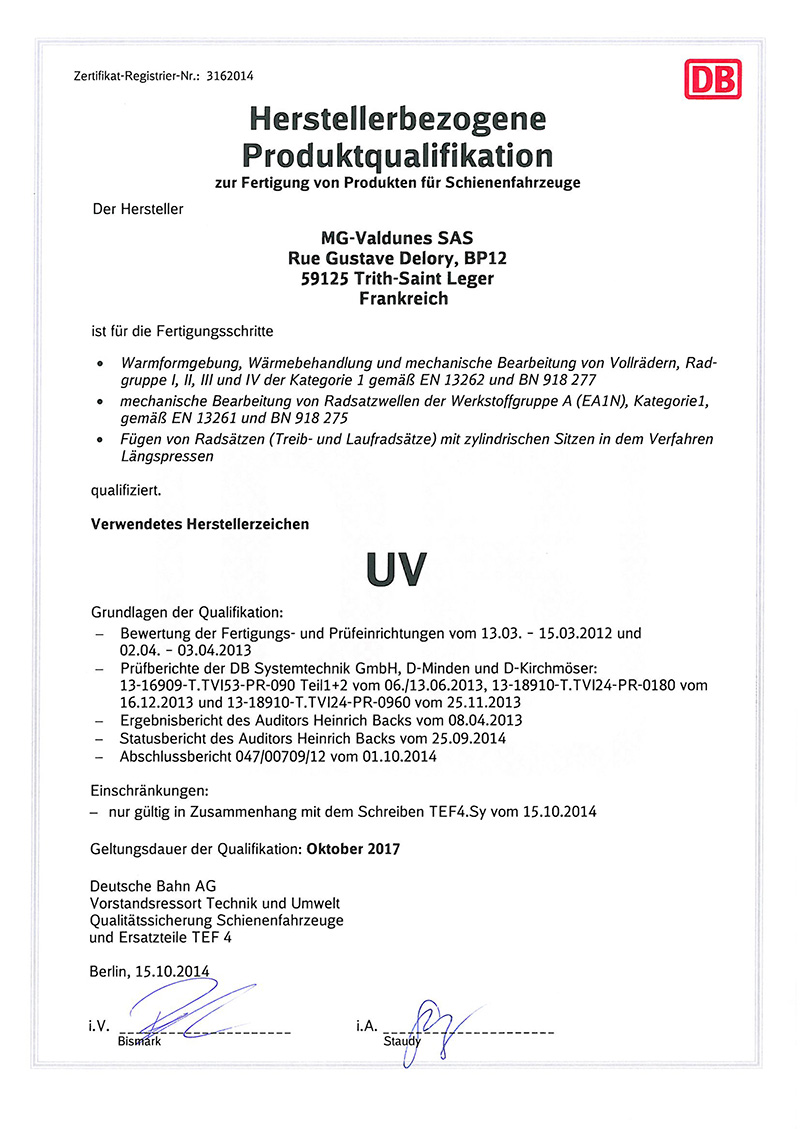 RATP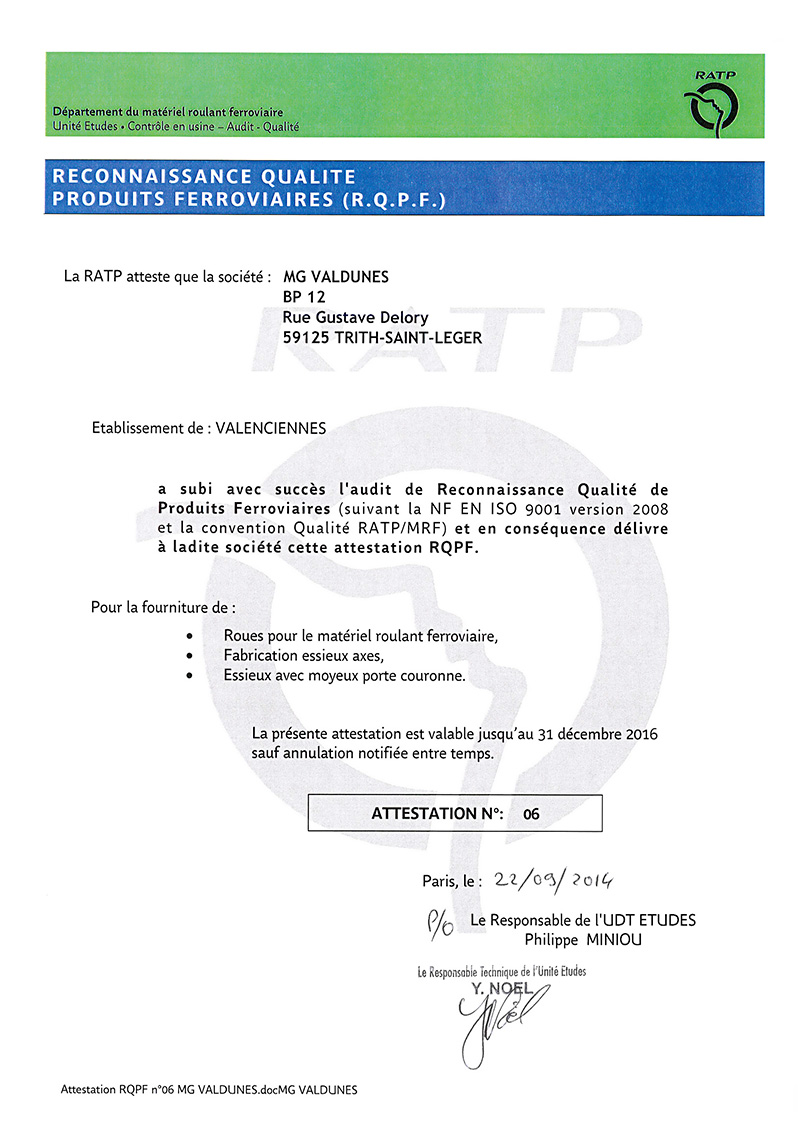 SNCB